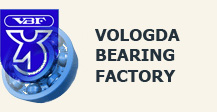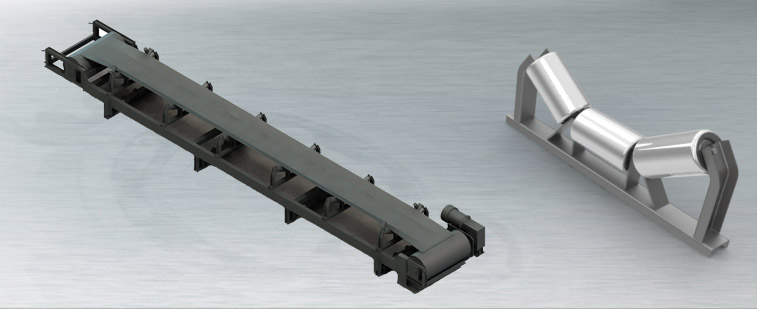 Conveyor guide rollers
Our modern production methods allow us to offer you guide rollers whose quality does not yield to the best domestic and European (Chech, German, and Swedish) analogs.
Original bearing unit stamped of steel sheet or polyamide mould has much smaller weight than cast metal, which allows to lower weight of rotating parts of a guide roller to 40 %, to reduce considerably current consumption at start and operation of the conveyor's electric drive.
The distinctive feature of our guide rollers is mounting of significanly more powerful bearings closed on both sides by metal shields or dust and water proof rubber and metal seals. The rollers have a reliable design with autonomous inner space, independent of the outside environment and place of operation. The forged rolled connection of a roller cage and housing of a bearing unit produces a solid dust and moisture proof assembly crank free.
For the purpose of effective protection of bearings high-quality labyrinth seals are used in guide rollers. Low pressure polyethelene with antisoiling properties is used for their production.
To decrease the weight for the long rollers a hollow axle could be installed upon customer's request.
Specialists of design office have developed techniques of rollers manufacturing which ensure their high coaxiality, and hence reduce to a minimum the risk of bearing jamming at operation. It warrants peak operational efficiency of belt conveyers and ensures occupational safety of workers. Each batch has a 12 month warranty.
We hope that you and your specialists will appreciate reliability and safety of operation of our conveyor guide rollers.
Description of guide rollers (in Russian) here

.
Please complete the e-order form to purchase our products: